30 Poets You Should Be Reading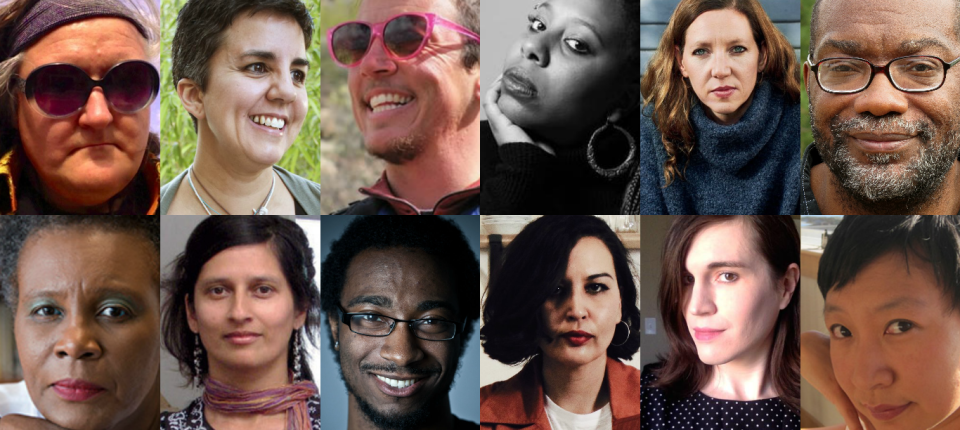 30 Poets You Should Be Reading
A Brief Road Map for National Poetry Month
AMY KING
Amy King's breathtaking poetry reflects the same unwavering commitment she brings to her role at VIDA: Women in the Literary Arts: aesthetics rooted in ethics; community advocacy and intersection. King's gift, which has earned admiration from John Ashbery among many others, seems to be about letting the lyric take hold of modern life's messy vibrancy as it falls together seamlessly:
This is what it sounds like outside,
fat geese and guinea hens holding hands.
I am 31, which is very young for my age.
That is enough to realize I'm a pencil that has learned
how to draw the Internet. I explain squiggles
diagramming exactly how I feel and you are drawn to read
in ways you cannot yet. Slow goes the drag
of creation, how what's within comes to be without,
which is the rhythmic erection of essence.
BHANU KAPIL
Recently I walked into a classroom where the amazing Evie Shockley had just finished teaching a class of undergraduates Bhanu Kapil's most recent and, to my mind one, of the most challenging books of contemporary poetry published in the 21st century. I stood in awe of the ambition to introduce the rigor of this work to beginning poets. Ban en Banlieue, essential reading, stands at the precipice between what is present and absent on a printed page. I often describe Kapil as the kind of writer who doesn't settle for simply writing the books of poems she intended, but rather their exoskeletons. That is, books that chart her radical procress towards abandoning, revising, self-realizing across fragmentation, self-erasure and the unsayable. Look no further for a poet to fearlessly interrogate self, displacement, decolonization, geographic and cultural memory. Her blog, her Twitter, her teaching—are immense resources.
CONTINUED @ LIT HUB – CLICK HERE
Amy King is the recipient of the 2015 Winner of the Women's National Book Association (WNBA) Award. Her latest collection, The Missing Museum, is a winner of the 2015 Tarpaulin Sky Book Prize. She co-edited with Heidi Lynn Staples the anthology Big Energy Poets of the Anthropocene: When Ecopoets Think Climate Change. She also co-edits the anthology series, Bettering American Poetry, and is a professor of creative writing at SUNY Nassau Community College.